Expertise Area
Web Development
You Need a website to gain world wide value with your stakeholders? Imagine to design and develop your website? Remember us for excellence software/web application development, Content Management System, Social Networking, eCommerce Site, Domain Registration, Web Hosting, .in domain Registration.
Custom web applications to help companies grow their business online.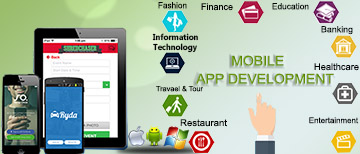 Mobile Applications
We are developing software products and web applications according to your need. It's a best way to convert in mobile applications. Would you like to develop a mobile application to grow your business? The world is going for mobile. Is your business support for the change?
We at VR Consulting offer mobile app development services across multiple platforms.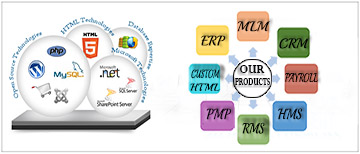 Software Products
We are dedicated in developing software products and web applications according to your need. Currently, we have attendance sotware, accounting software and Hospital Management Software, Human Resource Management (HRM) and Customer relationship management(CRM) . If you are looking for web application to speed up your business, we can be your best choice.
Why VR Consulting?
VR Consulting is a Web Design and Development Company based in India specialized in high quality web design and development solutions, custom web development, web based software application, SEO and web marketing services. At VR Consulting we see the customer's requirements, results in creating online business solutions opportunities for the clients. We offer complete web solutions including custom web designing, website development, e-commerce solutions, corporate identity designing, 3d animation, flash designing, SEO, search engine marketing, graphic designing and other rich web application services which are essential for running successful online business presence.
With an established project management culture, VR Consulting has achieved success project delivery owing to:
->Ability to work with both detailed and indistinct project scope
->Functional resource allocation to reduce risks
->Being qualified to apply various software development methodologies
->Indemnify smooth communication with the Customer and 3rd parties
->Quality Assurance to surety that the application runs as intended